Guide To Porcelain Veneers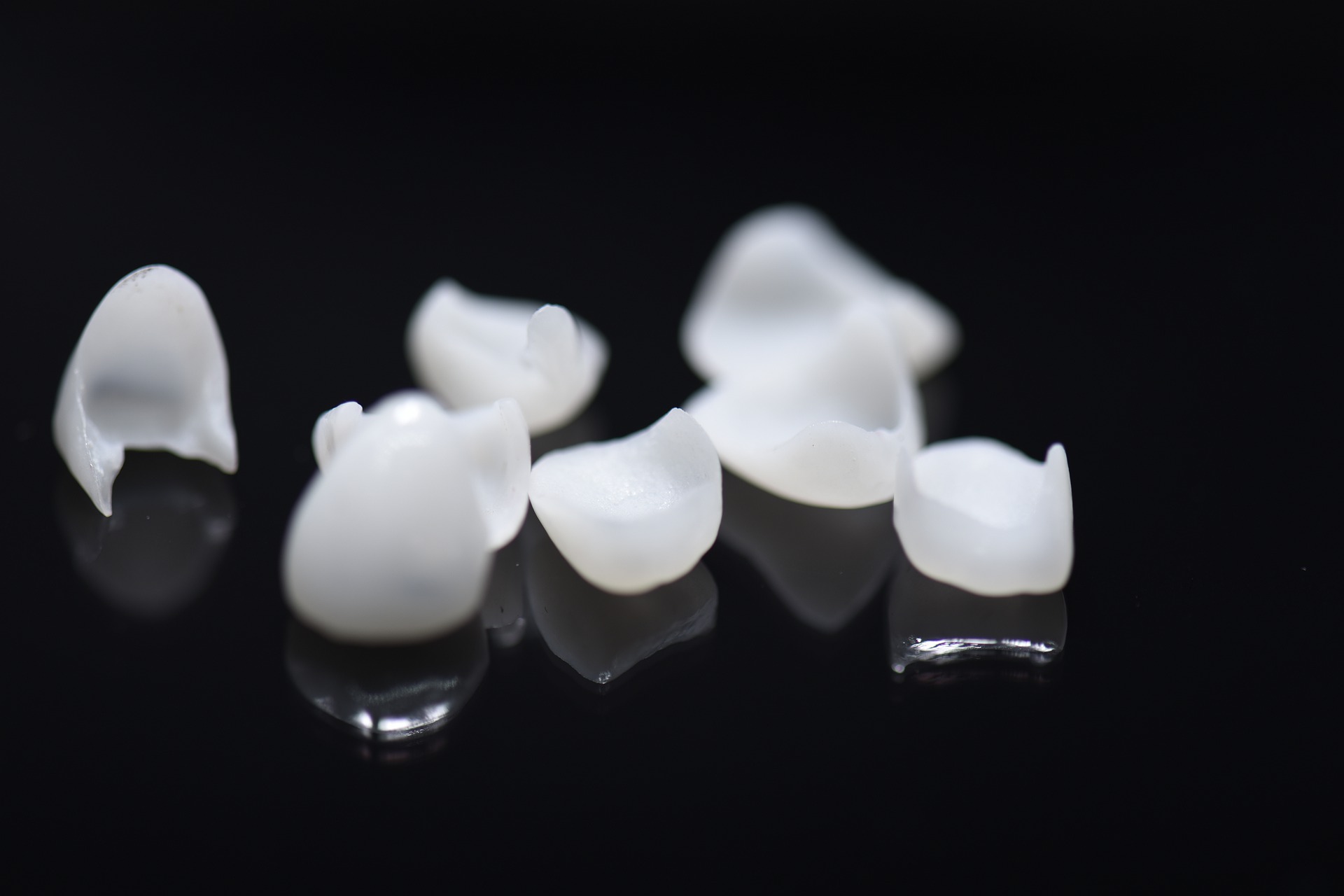 At iSmile Studio, we know how much your smile's appearance can affect your confidence. 
That's where cosmetic dentistry comes in – specifically, porcelain veneers. Whether you have a chipped tooth, a few misshapen teeth, or some noticeable discolouration, iSmile Studio can help you find the best solution to boost your self-esteem.
Porcelain veneers are a cost-effective way to improve your smile without resorting to more invasive treatments, which is ideal if there's nothing wrong with the health of your teeth. So, if you're looking for a cosmetic dental treatment that's an alternative to implants or dental crowns, we've compiled some information to help you decide if veneers might be the right option for you. 
What are porcelain veneers?
Porcelain veneers are essentially ceramic mouldings or covers we place over your natural teeth. Your dentist files down the natural surface of your tooth, takes impressions of your mouth, and fits a veneer to suit the shape, size, and colour of neighbouring teeth. While patients choose veneers for many reasons, the common reasons why patients opt for veneers include:
Disguising a broken or cracked tooth 
Making teeth look straighter 
Covering a misshapen tooth 
They're easier to fit than crowns or dental implants. And, you shouldn't experience any pain, which makes veneers appealing for cosmetic purposes. 
What's the difference between composite and porcelain veneers?
While composite veneers and porcelain veneers may appear similar, there are a few key differences.
Firstly, it's much quicker to fit a composite because we don't file down the tooth's surface. We can often talk through the procedure, pick your shade, and fit the veneers in just one visit. 
On the other hand, it usually takes two visits to fit porcelain veneers because there's more prep involved.
Unsurprisingly, then, composites normally work out cheaper because they're quick and easy to fit. However, you might find they don't last as long as porcelain veneers, so bear this in mind.
What are porcelain veneers made from?
Porcelain veneers are made from a ceramic-based (porcelain) material. These veneers are designed to look natural without compromising the strength or functionality of your teeth. 
Teeth under veneers can still decay, though, so it's crucial you maintain a regular brushing schedule to protect the delicate tooth structures underneath – otherwise, the veneers could fail. 
How long do porcelain veneers last?
It all depends on how well you care for them and the condition of your teeth beforehand. But, as a guideline, porcelain veneers can last around 10 – 15 years or so. However, if the veneers are chipped or broken, they'll need to be replaced earlier than this.
Aside from brushing and flossing, here are some tips for keeping your veneers intact for longer.
Avoid grinding your teeth – this puts unnecessary pressure on the fittings. 
Steer clear of hard foods like nuts and candy, which can break your veneers.
Don't use your teeth to open things. Use your hands or another tool instead.
Wear a mouthguard if you play contact sports to reduce the chances of breaking a veneer. 
Another way to improve the longevity of your porcelain veneers is by keeping a close eye on them. Schedule a checkup every six months to identify potential weaknesses in your veneers before they become more troublesome.
Do porcelain veneers stain?
Over time, certain food and drink can stain your veneers and diminish their appearance. To avoid staining your veneers, brush your teeth after consuming things like wine and coffee. 
Avoid smoking since it can stain your veneers a light brown or yellowish colour. 
Soda can erode your veneers prematurely and cause them to stain more easily, so limit how much sugary soda you drink. 
If you're concerned about the appearance of your veneers, contact your dentist for more advice on how to care for them. 
How do you whiten porcelain veneers? 
As with natural teeth, it's possible to whiten veneers if they dull over time. However, to avoid damaging the porcelain surface, it's important you only attempt gentle whitening techniques at home, such as using a soft bristle brush and polishing toothpaste. 
To keep your porcelain veneers looking whiter for longer, schedule regular cleanings at the iSmile Studio. Your dentist can advise you how often you should schedule a cleaning based on your oral health and the treatments you've had.   
Choose iSmile Studio for porcelain veneers
At iSmile Studio, we're committed to helping our patients smile with confidence. This is why we offer a range of natural-looking porcelain veneers to improve the appearance of your teeth. To find the best porcelain veneers for your needs or to learn more about our range of cosmetic dental treatments, contact iSmile Studio today for a consultation.