Orthodontics:
Shape your smile
Build a smile that fits your face, and gives you the confidence to smile at the world.
Orthodontics is about identifying, preventing and treating dental or facial irregularities, enhancing function and beauty.
We're here to help you release your inner smile. We look beyond the teeth and gums, and see the structures that make your smile uniquely your own. By understanding these, we can create a more functional face. A more beautiful profile. And an irresistable smile.
A beautiful smile is about more than just charming the person you're with. It's a sign your body and face are doing what they should be doing.
Orthodontics goes beyond facial aesthetics to support your general health and wellbeing. Properly placed teeth make cleaning easier, reduce the likelihood of gum disease, and help optimise the overall function of your face and jaw.
Simply put, we make beautiful smiles by making healthier faces. We don't start with the teeth. Or the cheeks. Or the lips. We take a deeper look and, once we uncover the elements that will create your perfect smile, we'll know exactly how to bring it out.
Good health. Good love. A good life! It all starts with a smile.
Dental braces are about so much more than straightening crooked teeth and enhancing facial aesthetics.
Crucially, they help guide the growth and development of facial bones, which explains why they have such profound results in younger patients.
But at what age should braces first be considered? We recommend an initial assessment once the first adult teeth begin to emerge, which is usually around age six or seven. Early intervention can minimise the need for dental extractions and reduce the amount of time a child will need to wear braces, should they be required. Read more..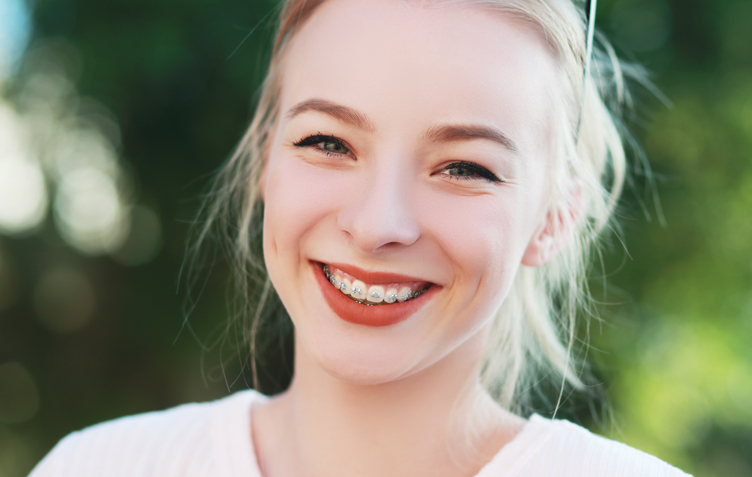 Everyone loves the idea of a beautiful and straight smile. However, the idea of wearing visually-detectable braces over a long period of time and the impact on your confidence can be off-putting. This explains why Invisalign® braces have become such a popular option for many adults and teens.
Invisalign® remains virtually invisible as it moves your teeth in tiny increments, thanks to its system of hard polymer aligners, created using cutting-edge technologies like iTero scanning and 3D computer imaging.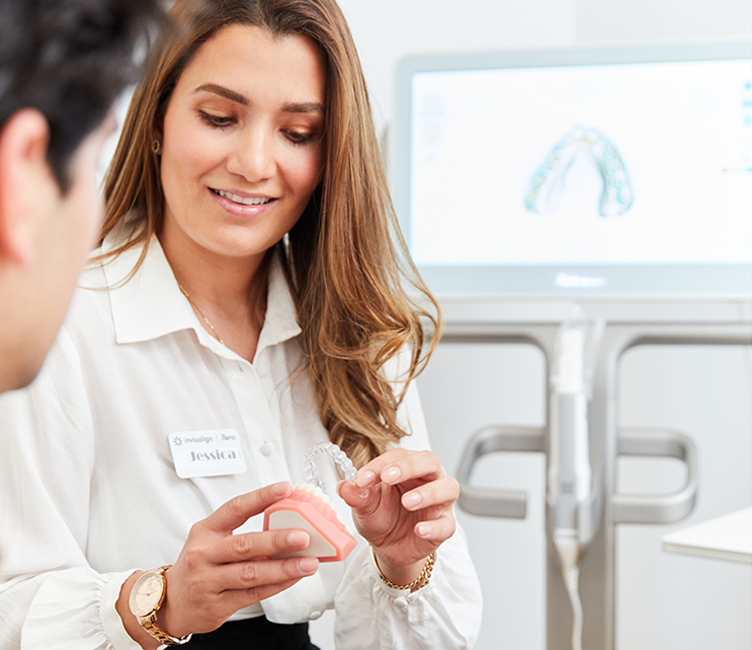 iSmile Studio … it's a family affair
There's nothing that gives us greater pleasure than getting to know families, across the generations, and witnessing the positive impact of our work over time.
As a highly regarded dental clinic in Melbourne, we want to build solid, long-term relationships.
We want you to get to know us personally, as we get to know you, your children and grandchildren. For patients young and older, our goal remains the same … we simply want to make you smile!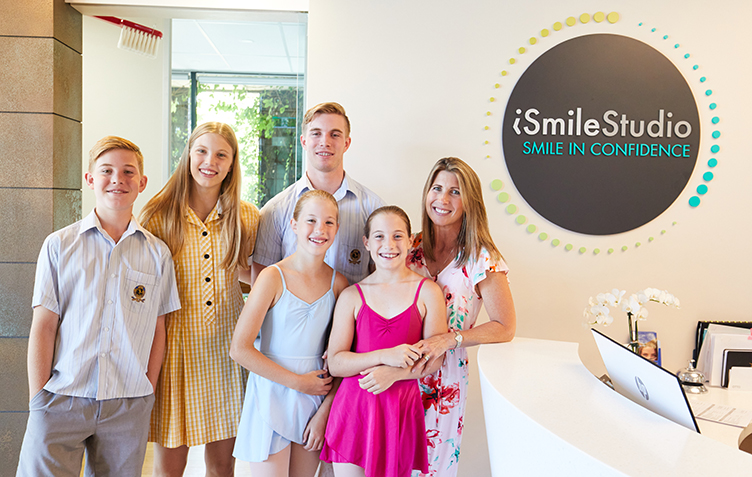 Children
We believe in an ethos of prevention and that good dental care should start early in life.
By the age of six or seven most children will have a combination of baby and adult teeth. This is the ideal time to plan their first orthodontic assessment.
Read more..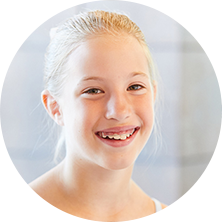 Teenagers
We all understand how stressful teenage years can be.
Good orthodontic treatment and the correction of any aesthetic or functional problems can at least offer one less thing to worry about.
Read more..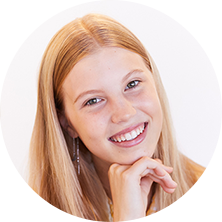 Adults
Although traditionally considered an approach for children and teens,
more and more adults are turning to the magic of orthodontics to resolve issues that may have bothered them for many years.
Read more..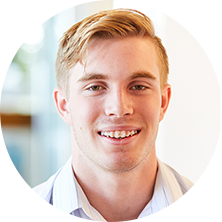 What is orthodontics in dentistry?
Orthodontics in dentistry is a specialist branch of oral treatment that works to realign teeth and jaws that haven't grown to form as straight as they could. Orthodontic treatment can benefit patients cosmetically, through aesthetic improvement to the mouth, face and jaw area. It can also improve oral function by correcting issues such as an overbite.
What orthodontic treatments do you offer at iSmile Studio?
iSmile Studio offers some of the best Melbourne Orthodontic braces. We also offer smile correction services and Invisalign treatments. All our orthodontic treatments come with a variety of approaches tailored for adults, teenagers,
and children
. Apart from aesthetics, we make sure that your teeth are developing correctly. That's why we are some of the most popular Orthodontists in Balwyn.
Can anyone see an orthodontist? What age should I see one?
It's never too late or too early to visit an orthodontist. iSmile Studio gives specialised orthodontic services to kids,
teenagers
,
and adults
. However, the earlier you go, the better. If your kids have issues with their teeth, we can fix them and ensure they have a beautiful smile for the rest of their lives.
How much are orthodontic treatments?
The cost of your orthodontic treatment will depend on the complexity and duration of work needed to create your new smile. Braces can be required from 12 to 18 months and prices vary depending on which option you choose. We'll be able to provide a cost estimate at your consultation and offer payment options to make sure your treatment costs are manageable. If you have private health insurance, your plan may cover a proportion of your fees. Check with your provider to find out if orthodontic procedures are included in your cover.
Does orthodontic treatment hurt?
A slight amount of discomfort may be experienced depending on which orthodontic procedure you're having. With any treatment, your mouth will take a little time to adjust to the new fitting. Initial tenderness and sensitivity are normal in the days and weeks after your first orthodontic treatment. This can be managed with over the counter painkillers and will decrease over time as you get used to your new braces. Eating soft foods and taking cool drinks can help to soothe gums and reduce the risk of irritation. Your orthodontic specialist will be able to provide further recommendations at your appointment.
Why should I consider seeing an orthodontist?
There are many reasons why you should visit an orthodontist. Spaces between teeth, crowding, or protruding dentals can cause various diseases and tooth decay. On the other hand, Melbourne Orthodontic braces can give you that beautiful smile you always wanted and the confidence you need.
What's the difference between an orthodontist and a dentist?
When looking for an orthodontist in Balwyn, many people ask us this question. Dentists are doctors that specialise in jaw, gums, and teeth. While orthodontists are dentists as well, their primary focus is on how the teeth on the upper and lower jar interact and how to correct someone's bite.
Do I still visit my dentist whilst receiving treatment?
Of course. Make sure to visit your dentist regularly to remove any plaque, bacteria, or food. An orthodontic brace can cause more food to get stuck in your mouth and cause issues. With iSmile Studio, we have both orthodontists and dentists in one place, so you can schedule an appointment with both.
iSmile Studio in Balwyn is located at
1/92 Balwyn Rd.
Call us today on
(03) 9888 5677.
If you need advice on orthodontics in Melbourne, or require support with any other aspect of your oral health, we'd love to chat. Rest assured, we are here to listen and to understand. We are committed to taking the time to examine, diagnose and comprehensively plan your treatment, for an everlasting smile!