Our gentle methods thoroughly examine and analyse your mouth to limit the damage to your teeth and gums.
General Dentistry in Balwyn
Modern dentistry incorporates an extensive array of treatment procedures. At iSmile Studio, we want to make sure you get the most out of your appointments with us, your teeth stay healthy for life, and you benefit from total wellbeing. Our friendly team delivers complete dental care, and will even show you how to best maintain your smile between checkups!
What does an examination involve?
A regular, thorough examination will allow us to continually monitor and detect any problems with your teeth and gums in the earliest stages. We'll thoroughly clean your teeth, while looking out for signs of gum disease, cavities and issues with general function. In many cases, we'll also take detailed X-rays to check for any problems that may be hiding below your gum line or jaw bone. A regular inspection will allow us to identify the right treatment to resolve issues early, before they have a chance to develop into something more serious.
What is a filling?

Tooth-coloured fillings can be made from composite materials or ceramic, depending on the problem. The right filling will repair damage and restore your smile to its natural appearance.
What happens during a hygiene treatment?
Although your regular oral hygiene routine is vitally important, our hygienist will also thoroughly clean and scale your teeth. This will involve removing any build-up of plaque and tartar, which can cause gum disease, and can't be achieved by simply brushing and flossing.
What does children's dentistry involve?
Basically, we're about encouraging good oral hygiene from an early age, which aligns with our commitment to prevention. Our friendly team will work to ensure your child's dental visits are fun, and that their teeth, facial bones and dental arch are developing properly.
How often should I visit a dentist?
The mist common answer is that you should visit your dentist every six months for a comprehensive examination and check-up. This will ensure any oral health concerns are detected and treated before they escalate and require extensive restorative treatments. However, as dental needs vary, we'll closely evaluate and monitor your oral health, and customise our care to perfectly meet your needs. At the end of each appointment, we should have a good idea of when we'll need to see you again.
A COMFORTABLE DENTAL EXPERIENCE
We know many people delay booking a trip to the dentist because of
fears related to pain or discomfort.

Fortunately, a wide range of pain and control medications and techniques can successfully reduce or eliminate pain, and control anxiety during procedures.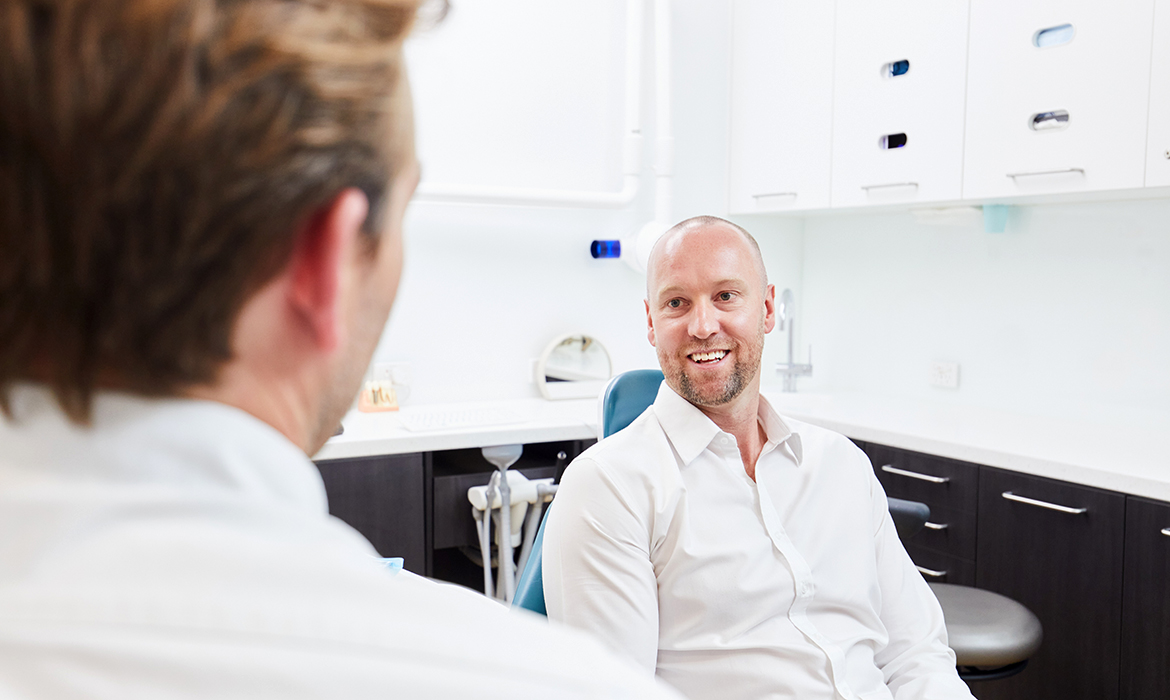 Root canal dentist in Melbourne
Wherever possible, it's always preferable to save a natural tooth. Doing so will have a better impact on your long-term oral health. Unfortunately, sometimes to do this we need to present clients with two little words that fill them with dread … root canal.
Root canal procedures do not have the best of reputations. They have entered the zeitgeist as a comparison we make when describing something we really would rather not do. For many, an appointment ending with a recommendation of root canal surgery is the absolute worst case scenario. Read more..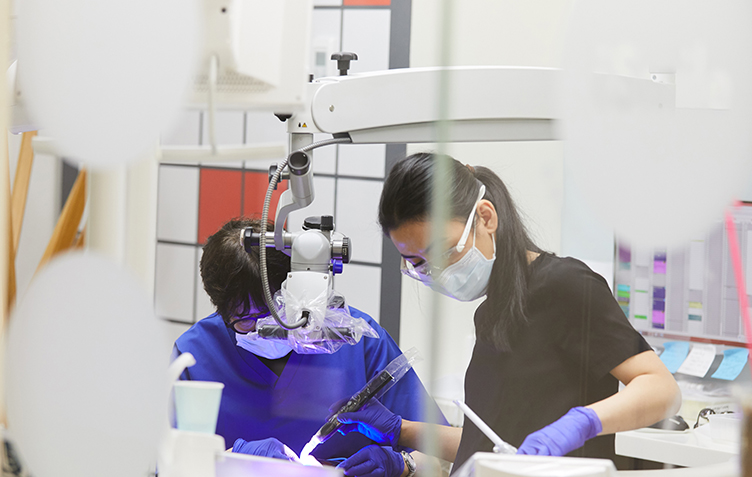 If you're in need of a tooth filling in Melbourne, you've come to the right place! At iSmile Studio we are proudly amalgam-free. Using only white dental fillings, colour-matched to the surrounding teeth, we are able to beautifully restore your smile to its natural appearance, only better!
Speak, laugh or even sing with confidence, without worrying about the unsightly grey fillings of yesteryear. Read more..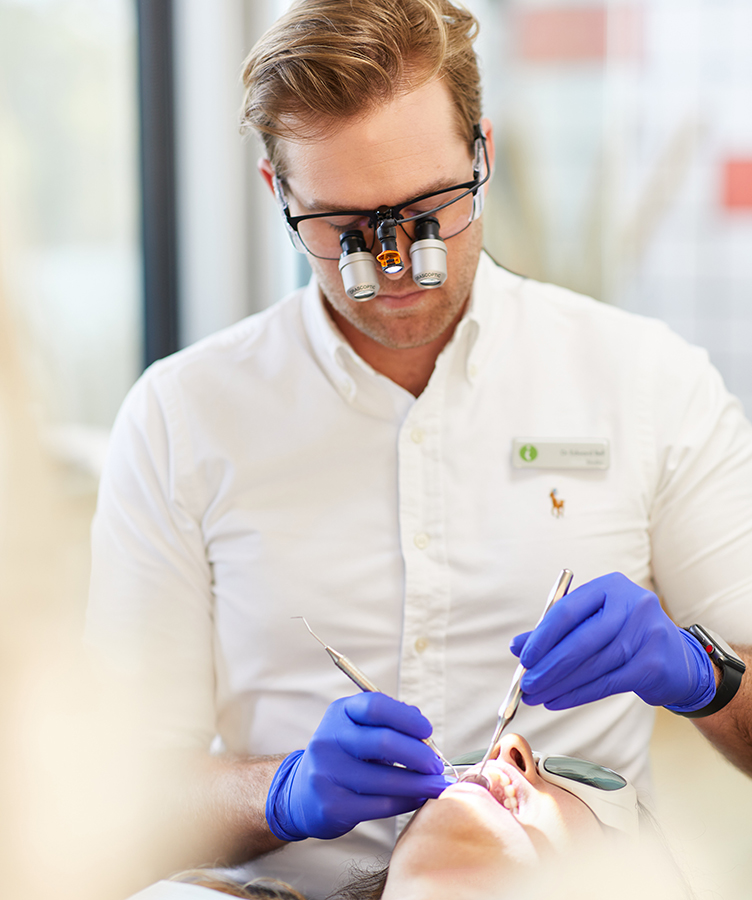 How much is a tooth filling?
A tooth filling can cost you between $200 and $300 depending on the complexity and tooth filling material involved. Other factors include the location of the tooth and the number of tooth surfaces to be filled.
Some of the material used such as gold and porcelain vary in price.
What is a tooth filling?
A tooth filling is a type of
general dentistry
process used to restore teeth with cavities (holes) to their former condition. It involves drilling out the cavity to remove the decayed tooth, then 'filling' it with artificial material such as gold, silver alloys, or ceramics.
The filling protects the tooth from further decay, helps with chewing, and restores your smile and confidence. A tooth filling is also used to restore broken and worn-down teeth, which can occur due to trauma or grinding.
Can I eat after a tooth filling?
You can eat after a tooth filling after a suitable waiting time has elapsed once local aesthetics has worn off. For most purposes, the filling takes about 24 hours to harden. You should avoid biting and chewing as much as possible during this time.
However, composite fillings harden almost immediately after filling and shining a UV light. The only challenge might be that you can bite yourself because your mouth is still numb, so it is recommended to wait at least two hours. Your dentist will always give you instructions on what to do.
How to reduce tooth pain after a filling?
To reduce tooth pain after a filling, you need to prevent triggers that act upon its sensitivity. Extremely hot and cold foods are some such triggers to avoid.
Other ways include gentle brushing and flossing, eating only soft foods, and use of dental products that help to reduce sensitivity such as toothpaste and gum. You can also use sensitive toothpaste, or tooth mousse to assist in pain. If the pain is too much, it could be caused by an improper fit of the filling. Please contact your dentist.
Is it normal for a tooth to be sensitive after a filling?
Yes, it is normal for a tooth to be sensitive after a filling. The surrounding tooth and gums will be taking time to adjust to the new filling, which can last for a few days for a few weeks.
However, if you avoid common triggers, the feeling is limited to general discomfort and sensitivity.
Can you fill a broken tooth?
You can fill a broken tooth for if the broken part is significant. If your tooth breaks for any reason, it is important to contact a dentist near you within 24 hours. They will then decide if it is simple chipping that requires contouring (polishing to remove the chip), bonding with resin, or actual filling.
In Balwyn, Melbourne, contact iSmile Studio for emergency dental service. The fantastic team led by Dr Milla is always open for serious dental emergencies to forestall major problems in future.
How long does it take for a tooth filling?
A tooth filling takes an hour or less to be completed at your local dentist's. However, it can vary depending on the material used to fill the cavity, because some composite fillings take longer to form and make the impressions. Some can even take more than one visit.
Is a tooth filling permanent?
A tooth filling is not permanent in the sense that they will last forever. Each has a timespan, mainly because the artificial material tends to wear out with time. Gold fillings last the longest, and can last a lifetime with proper care.
Composite fillings, which have become more popular due to their affordability, are tough but may need replacement every five to seven years.
How long should my tooth hurt after a filling?
The max a tooth should hurt after a filling is between a few days to three weeks. This period differs with various factors. However, if the sensitivity exceeds three weeks, there could be a problem with it such as leaking or cracking which can lead to further problems down the road.
If you have sharp tooth pain on the affected tooth or one adjacent to it, make sure to contact your dentist.
What to do after a tooth filling?
What you need to do after a tooth filling is to avoid triggers such as hot or cold foods and drinks. You should also take care not to physically damage the affected tooth by avoiding hard, chewy foods for up to 2 weeks after the filling.
You will also need to take particular care of your gums and teeth after a filling to make sure it lasts as long as intended. Talk to iSmile Studio Balwyn for further assistance on gum care.
iSmile Studio in Balwyn is located at
1/92 Balwyn Rd.
Call us today on
(03) 9888 5677.
If you're interested in discovering a new, whole-of-health approach to your general dentistry that hinges around an ethos of prevention, or require support with any other aspect of your oral health, we're here for you. We are committed to taking the time to examine, diagnose and comprehensively plan your treatment, for an everlasting smile!