At iSmile Studio we strive to help you form life-long behaviours that will lead to better oral and overall health.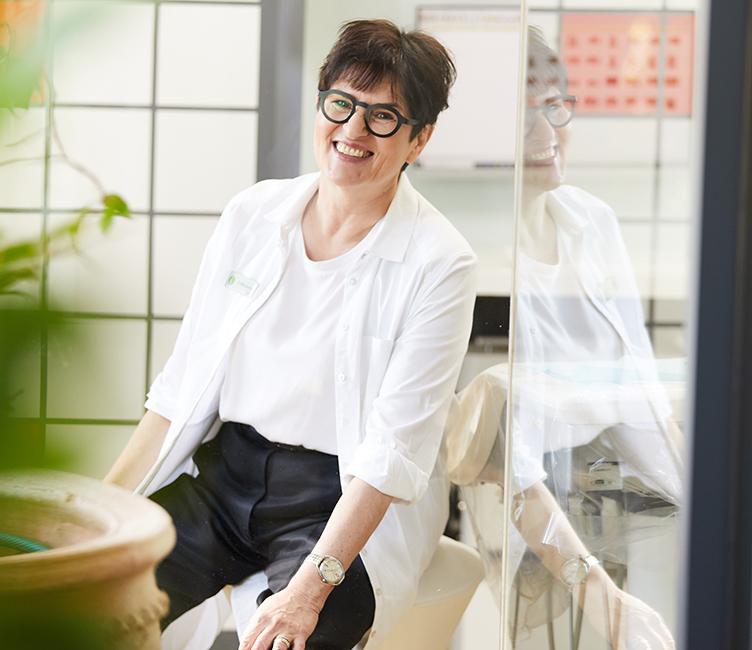 Principal Dentist BDSc (Melb)
Dr Milla Duchovni attained her Bachelor of Dental Science – BDSc from The University of Melbourne's Dental School. After graduating, Milla completed a one-year internship at the Royal Dental Hospital, which included various public sector placements including working with the Aboriginal community in the Mildura area.
She began practicing her individualised approach to dentistry at Box Hill in 1987, resulting in the establishment of iSmile Studio, which was relocated to its current, custom-built premises at Balwyn in 2009.
Dr Milla is a highly skilled and caring dentist, committed to extending her knowledge and skills by constantly participating in professional development opportunities and attending dental congresses. This enables Milla to offer iSmile Studio patients the very latest advances in dental treatment to ensure their long-term oral health and wellbeing.
iSmile Studio dentists, oral health therapists and supporting team members have been selected for their advanced clinical skills and caring nature. They share one common goal – to help our clients attain better health outcomes and smile more.
Dr Milla Duchovni's associations past and present include:
Australian Society of Implant Dentistry
International Association for Orthodontics
Slow Dentistry Global Network
North American Association of Facial Orthotropics
Ifuna/International Functional Association
American Academy of Craniofacial Pain
Australian Sleep Medicine Association
Australian Breast Feeding Association
Melbourne Seattle Study Club for Interdisciplinary Treatment
Aaosh/American Academy Oral Systemic Health
Iaomt/International Academy Oral Medicine & Toxicology
AACD American Academy of Cosmetic Dentistry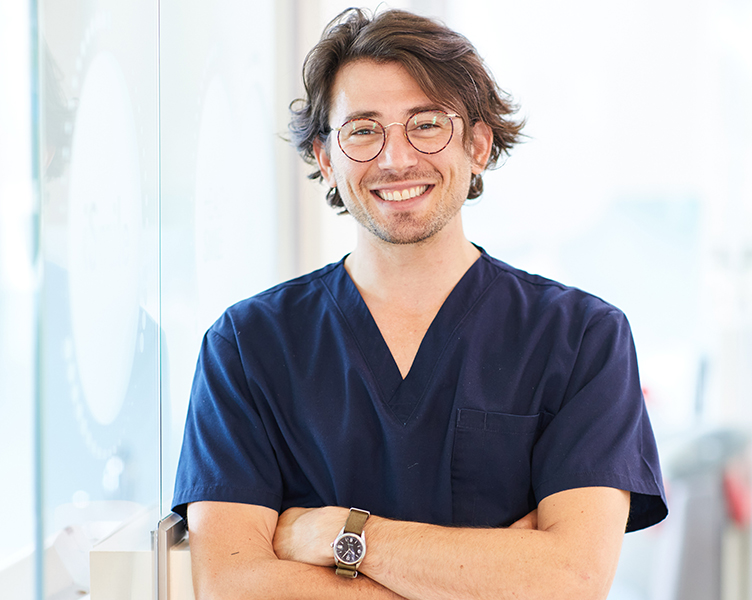 Dental Surgeon BDSc (Adel) Grad Dip Implantology (Melb)
Matthew grew up in Melbourne, before moving to Adelaide to pursue his dental surgery studies. He has since undergone the coveted Brenner Implant Institute fellowship, as well as the Gide Implant Master Clinician program from which he obtained a Masters of implantology. In addition, Matthew completed a Diploma in Oral Implantology at The University of Melbourne, where he also worked as a clinical supervisor to final year dental students.
Matthew is currently studying a Doctor of Medicine program with the aim of pursuing a career as an Oral and Maxillofacial Surgeon. Matthew's main interests are surgery, implantology and rehabilitation, as well as trauma and emergency dentistry. He is also very interested in implant prosthetics.
Favourite place to eat: Everyday Coffee in Collingwood. Love a bagel with avocado and a filter coffee
My proudest moment is: Cycling from Melbourne to Perth and raising $60,000 for mental health research.
One thing people don't know about me is: I love to paint in my spare time and can play three musical instruments … badly!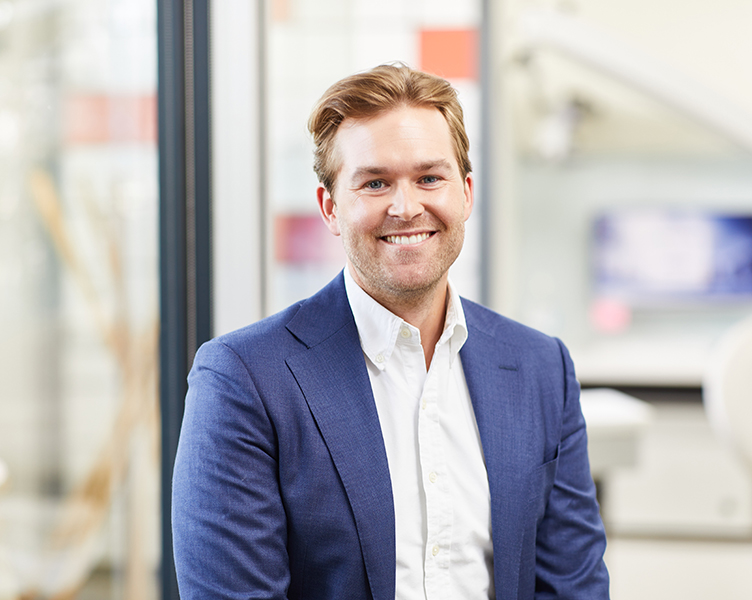 Dental Surgeon BDSc (Adel)
Having studied for a Bachelor of Dental Surgery at the University of Adelaide, Edward was mentored for six years by Dr. Laurence Henbest, one of Australia's leading cosmetic dentists.
He enjoys practicing all areas of dentistry, providing patients with excellent care that suits their immediate needs, and treatment plans to best maintain oral health, function and an overall beautiful smile.
Ed is a registered Invisalign provider. He is a firm believer in the synergies between Invisalign and cosmetic dentistry, and the transformative powers they offer for improving patient smiles.
Favourite holiday destination: I love spending Christmas in South Australia at the Chiton Rocks beach, but eating pasta in Italy is a close second.
Favourite place to eat: pasta at Tipo 00!
My favourite book is … I'm currently reading A Little Life by Hanya Yanagihara which is amazing. But my all time favourites are A Tale of Two Cities by Charles Dickens, A Farewell to Arms by Ernest Hemingway, All Quiet On The Western Front by Erich Maria Remarque … and obviously Harry Potter!
My favourite sports team is … the Mighty Essendon Bombers!
If I hadn't gone into dentistry … I would have studied medicine, or tried and failed to become a professional golfer!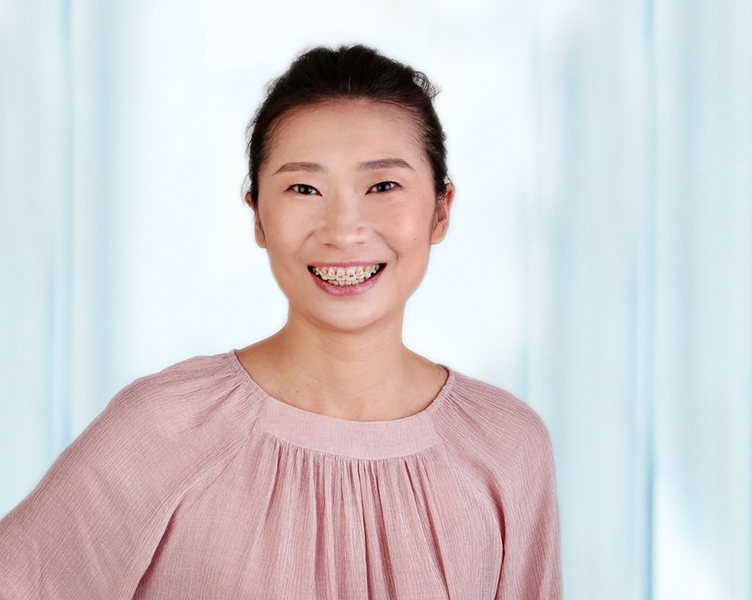 Dental surgeon BDSc (Melb)
Selina is a proud graduate of the University of Melbourne and has a special interest in the area of postural orthodontics. After graduation, Selina chose to further her learning by studying under world-renowned dental educator, Dr. John Kois in Seattle. Her time at the Kois Institute had a long-lasting impact on Selina, and as a result she strives for continuous improvement and excellence in the delivery of dental care.
Selina is a passionate believer in the impact of dental health on our overall wellbeing. For that reason her passion is postural orthodontics, which aims to support development of the facial bones, optimise airway flow, enhance sleep quality and boost overall wellness. Postural orthodontics has the most impact on growing children, who she enjoys treating the most. Selina is fluent in both Mandarin and English. When she is not working she enjoys painting and visual arts, is an avid music fan, loves classic cinema and, most importantly, is a mother to a young daughter.
My favourite film is … anything with a good touching storyline. The most recent movie I watched and would recommend is 'The Fault In Our Stars'.
My favourite band is … a Hong Kong-based indie pop band called 'My Little Airport' even though I don't speak any Cantonese.
If I had not gone to dentistry I would be … a fashion designer. I made a lot of clothes for my barbie dolls when I was a little girl!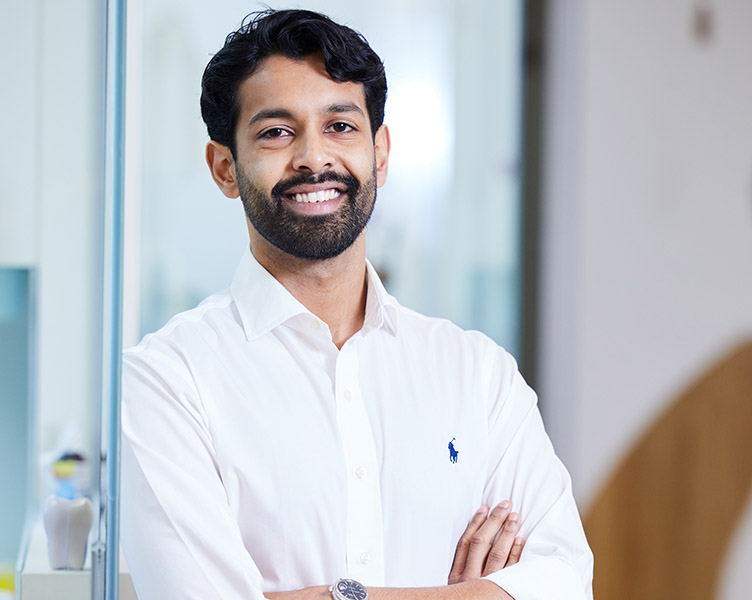 Dental Surgeon BDSc (Adel)
Dr Mayank Dogra is a graduate from the University of Adelaide. Having grown up and studied in Adelaide, he has spent several years working for private practices in the Adelaide and Melbourne CBD, before joining the team at iSmile to further his interest in cosmetic and aesthetic dentistry.
Across the last several years, he has spent time travelling across both the country and internationally to continue to improve his dental knowledge and skills. Dr Dogra is skilled in all areas of Dentistry, but in particular enjoys working together with patients to achieve their goals in improving their smile. This is through a range of cosmetic work, invisalign, the placement and restoration of dental implants and replacement of old amalgam fillings with new, tooth coloured porcelain restorations.
Dr Dogra takes great enjoyment in getting to know his patients and providing a relaxed environment when you visit him. Work aside, he loves spending time with family and friends, travelling, finding new coffee spots and following sports, in particular madly supporting his beloved Essendon Bombers
My favourite destination is … wandering and exploring all the sights of New York City
My favourite sporting team is … Essendon Bombers in the AFL
My favourite TV show is … Breaking Bad, Seinfeld
the ismile hygienist team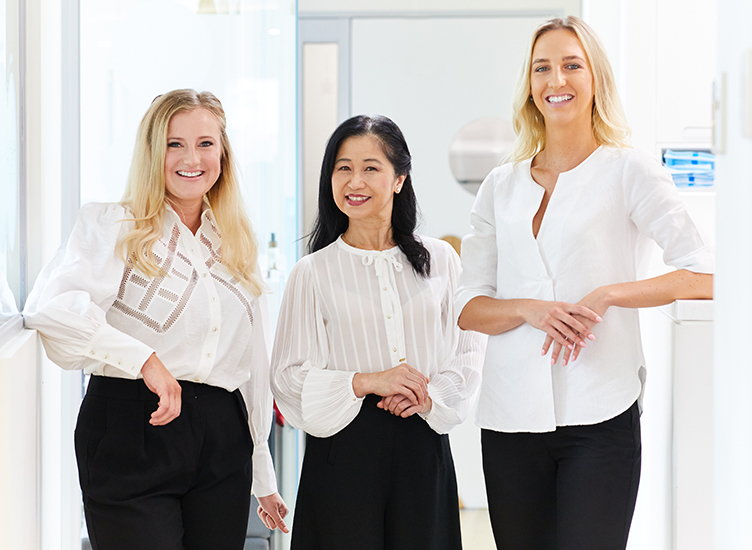 Tempe Allen
My favourite travel destination is … Bora Bora.
My proudest moment is … getting handed my degree at my graduation ceremony.
If I hadn't gone into dentistry I would have … loved to be creative and start my own fashion label!
Anh Nguyen
My ideal weekend would include … a natural place I have not explored.
My proudest moment is … watching my little daughter learn to ride her bicycle after one hour of training.
If I hadn't gone into dentistry I would have … become a florist
Grace Williams
My favourite travel destination is … Bali because it's my 'Happy Place'! I love everything from the hustle and bustle of Kuta to the peacefulness of the Ubud rainforests. The beauty, spirituality and friendly Balinese locals make this island my favourite destination.
My ideal weekend would include … long walks with our golden retriever Bobby, coffee and babyccinos, wine with wood fire pizza and 'princess dance parties' in our lounge room.
My favourite movie is … Snatch, which is set in the criminal underworld of London. I was born in England so I appreciate the whacky British sense of humour!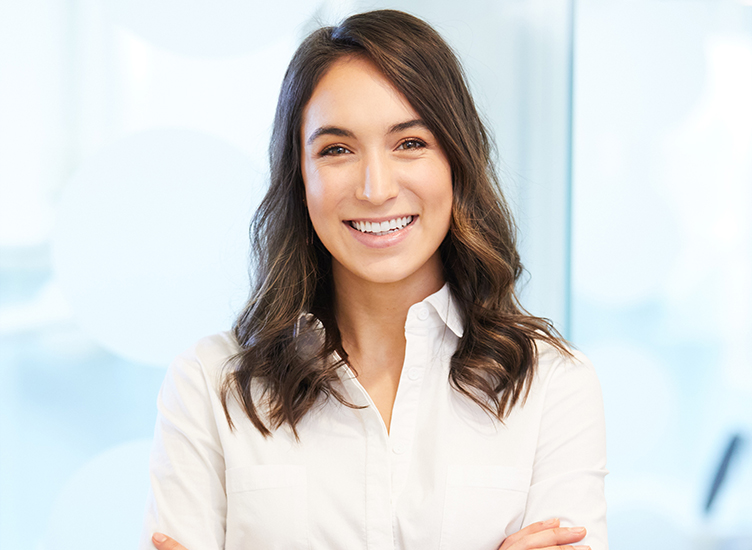 Senior Dental Assistant
My ideal weekend would include … a morning exercise class, an afternoon hike, a relaxing massage, and a picnic and glass of wine to finish!
My proudest moment is … purchasing and moving into my first house.
If I hadn't gone into dentistry I would have … become a Pilates instructor.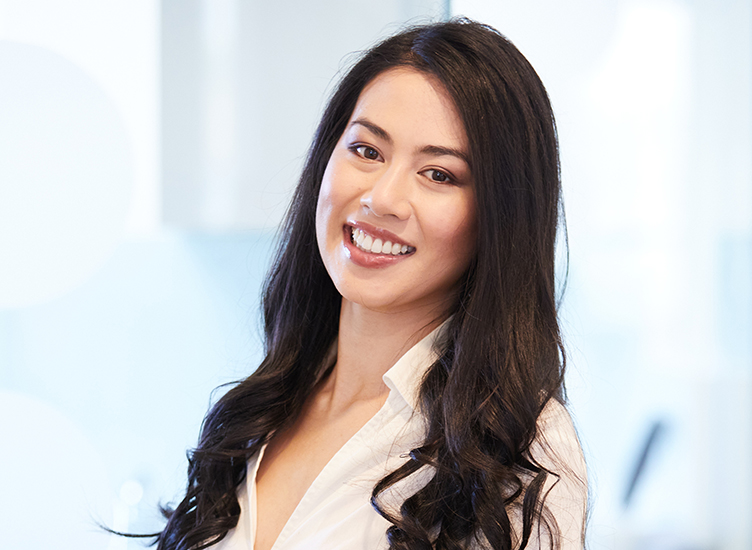 Assistant Manager
My favourite travel destinations are … Japan
The music I most enjoy … depends on my mood. I can go from classical to mainstream radio songs!
My ideal weekend would include … a long drive away somewhere with good company.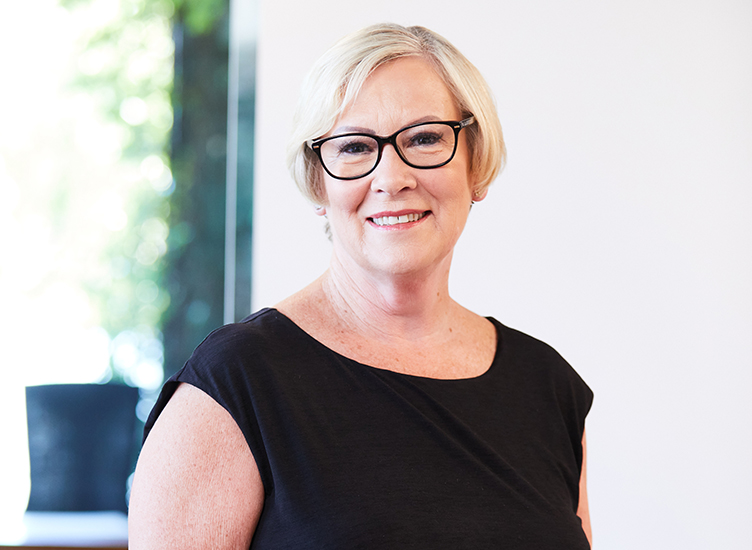 Reception
My favourite sports team is … the New Zealand All Blacks.
My proudest moment is … when my children and grandson were born.
My ideal weekend would include … camping down on the Peninsula, by the beach, with good company, a nice cheese board and a few glasses of wine.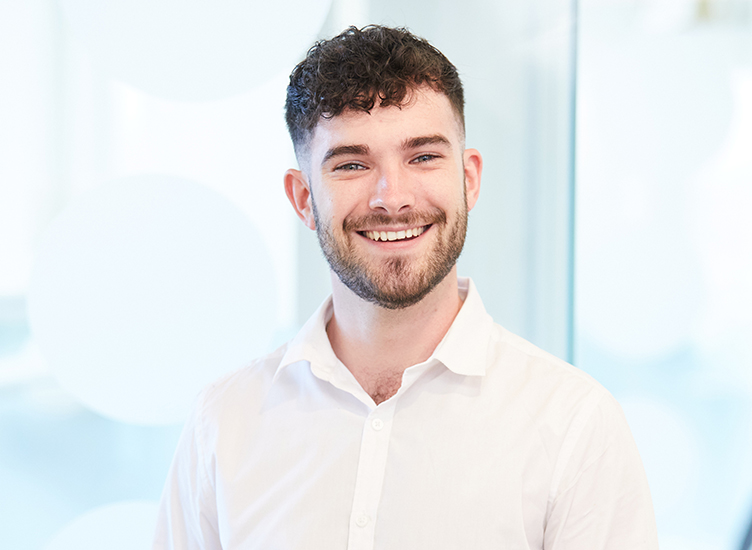 Patient Care Coordinator
I started working at iSmile studio … in August 2019
My favourite thing about my job is … getting to know the patients.
The highlight of my work is … when patients finish their orthodontic and Invisalign treatments. A happy time for everyone!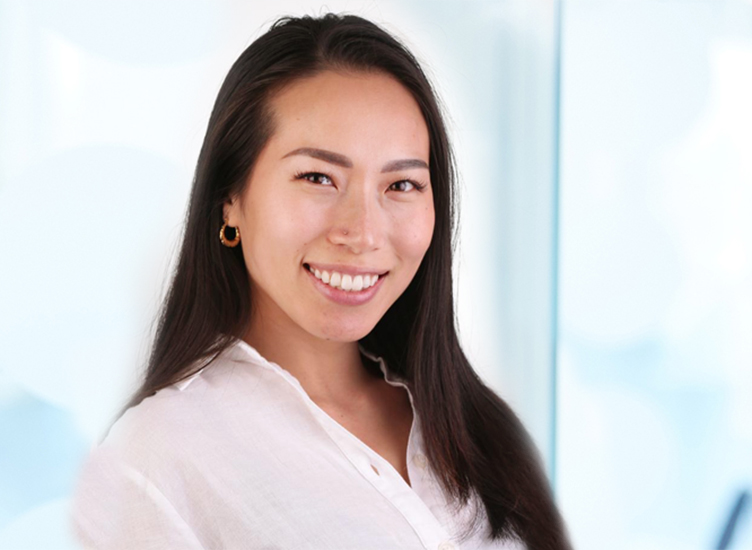 Dental Nurse
My favourite movie is … Dead Poet's Society.
My ideal weekend would include … having a picnic in nature with the people I love.
If I hadn't gone into dentistry I would have … become a beautician.