Prevention:
A smile to last a lifetime
We are committed to maximising the role of your oral health in supporting your total wellbeing.
Preventive Dentistry in Balwyn
The brightest smiles happen when mouth, body and spirit work in harmony together. What is your smile telling you? And importantly, what can it tell us?
We believe minimal intervention is the most beneficial approach to dentistry, wherever possible. It is this belief that drives our strong advocacy of preventative measures.
By giving your mouth the care and attention it deserves, you'll be giving yourself the best chance at a life free from oral erosion and decay.
Total oral health starts with your teeth and gums. Our immediate priority is to look closely for any warning signs and deal with issues early. We use digital x-rays to look deeper and ensure there are no surprises.
We use proven methods to identify and treat the underlying causes of any problems, while looking out for potential future problems that may lead to further damage to your teeth, and to your smile. By paying close attention to your gums, we work to prevent gum disease, which is not only bad news for your teeth and smile, but can also lead to heart disease, high blood pressure, and can even make it more challenging to manage conditions like diabetes.
By preventing gum disease before it takes hold, we can help you live healthier, live longer and, most important of all, live happier! Nothing has the power to wipe the smile from your face like a toothache. Ideally, we'll look at how to prevent toothaches from happening in the first place. If they do arise, however, we'll consider how to fix them quickly. The result? You'll be pain free and smiling again in no time!
And rather than simply treating your teeth and gums, we'll analyse all aspects of your health, diet and lifestyle, developing ways to transform your smile from the inside out. We'll work with you to develop an ongoing oral hygiene routine to follow at home, to help prevent unnecessary dental issues arising in the future.
Fundamentally, we want to keep you smiling on the outside, restore the smile within, and make sure you have the confidence to smile at the world!
Gum care … love your gums!
Your gums play the most important role in maintaining good oral health. By supporting your teeth and keeping them in place, they are the vital foundation of every beautiful smile. That's why we're so proud of our reputation as preventive care champions for gum disease.
Gingivitis happens when the gums become inflamed, and bleed when you brush and floss. You may even experience gum pain. The good news is this can be treated and reversed! Left untreated, however, it can develop into periodontal disease, which can be managed but not cured.
Gum disease is the leading cause of tooth loss amongst Australian adults. Its severity can be further exacerbated for people with autoimmune health conditions including Lupus, Systemic Sclerosis and Immunoglobulin Deficiencies. At iSmile Studio our biological approach considers how to minimise the effects of any underlying conditions on your oral and general health, so that you can enjoy greater overall wellbeing as you navigate life with a spring in your step.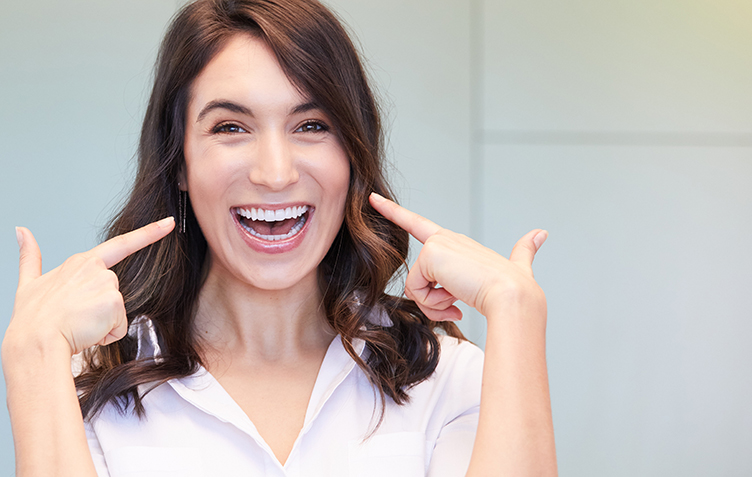 Oral hygiene
Your mouth, teeth and smile do so much for you, every single day.
From eating and drinking, to making yourself heard, to laughing the night away. Return the favour by treating them to some a bit of TLC, with an oral hygiene appointment.
Read more…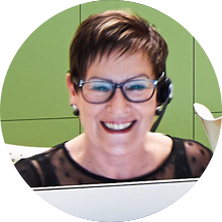 Dietary advice
At iSmile Studio we understand the importance of diet on your oral health.
And the good news is, there are some really delicious foods that can have some amazing benefits … a true reason to smile!
Read more…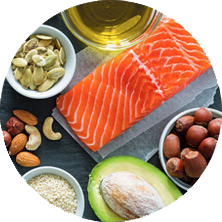 Diabetes
How does diabetes affect oral health?
It may surprise you to learn those with diabetes can be more susceptible to gum disease. That's because diabetes can make a person more prone to bacterial infection in general.
Read more…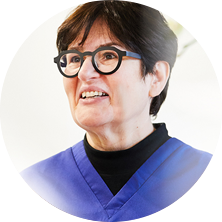 We recommend you book in for a comprehensive examination every six months. This will allow us to continually monitor and detect any problems with your teeth and gums in the earliest stages, including signs of gum disease, cavities and general function. In many cases, we'll also take detailed x-rays to check for any problems that may be hiding below your gum line or jaw bone.
This regular inspection will allow us to identify the right treatment, and nip any issues in the bud before they have a chance to develop into something more serious. Although the regular oral hygiene routine you commit to at home is vitally important to prevent damage, our hygienist will also thoroughly clean your teeth and remove any build-up of tartar, which is one thing that can't be achieved by simply brushing and flossing.
A regular examination with iSmile Studio will not only leave your mouth feeling fresh, but will also provide peace-of-mind that your oral health is in top condition.
The molar teeth at the back of our mouths contain deep grooves, also known as fissures. These can be particularly problematic for young children, who are perhaps still getting to grips with brushing and don't always clean the very back of their mouths properly.
This is something to remain mindful of, when you consider a tooth that is not properly cleaned has a higher risk of developing cavities. Thankfully, iSmile Studio has a trusted weapon, in the form of fissure sealants. These comprise a liquid resin that can be used to fill those troublesome grooves, before hardening and making the teeth smooth in just a matter of minutes.
It's quick, pain-free and the smooth finish of the teeth will last for several years. An ideal result, because smooth teeth are easy-to-clean teeth!
When it comes to protecting your smile, the acid in your saliva can often pose one of the biggest threats, due to its ability to cause tooth decay. Some people are actually thought to be more predisposed to tooth decay simply because they have higher levels of acid present in their saliva.
A simple saliva test carried out by one of our friendly team will shed light on how acidic your saliva is, meaning the most appropriate treatment can be planned accordingly. Read more…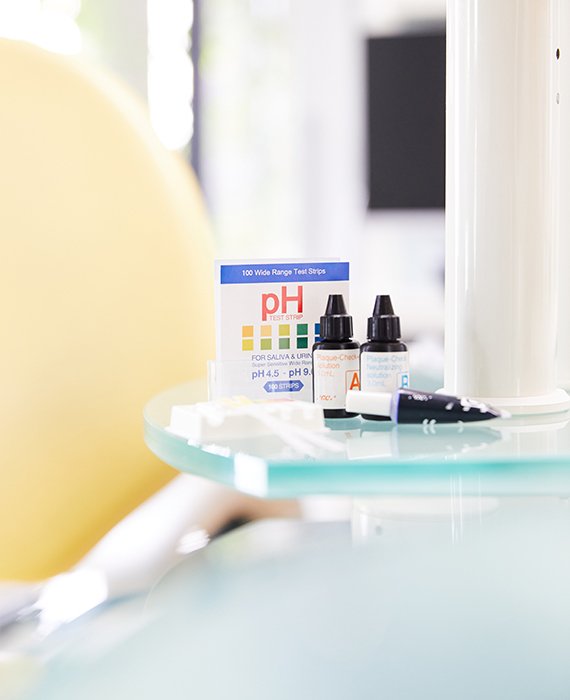 As part of a biological approach to your overall health and wellbeing, it's important you are able to enjoy the things that make you smile. A bar of chocolate, a post-dinner desert, and even a sweet tea all have the power to make us feel comforted and content.
However, it's important to be mindful that while a sweet treat might bring a smile to your face in the short term, too much sugar can actually be detrimental to the quality of your smile in the long-term.
The bacteria in your mouth converts sugar into acid, which then coats your teeth and erodes the enamel, significantly increasing the likelihood of cavities and gum disease. To make things even more tricky, sugar comes in many different forms, and can often be hidden in foods you had always assumed were healthy!
One way to combat the effects of the sugar on your teeth is to rinse your mouth with water after eating, to neutralise the acid, rehydrate your mouth and promote the production of saliva, which provides defence against the hazards of sugars and acids.
What is preventative dentistry?
We want you to enjoy a perfect smile for the rest of your life and that starts with preventative care. Preventative dentistry is any dental work that helps you maintain healthy teeth and gums, a positive inner smile and overall wellbeing.
We may focus on your smile, but we understand that it's only a small part of the big picture! Our oral health & preventative dentistry services are just part of our complete wellness approach to dentistry.
What preventative procedures do you offer?
We offer a variety of treatments including saliva diagnostics,
professional dietary advice
,
fissure sealants, regular cleanings and examinations, professional education and resource, and additional assistance and maintenance services for those who are more likely to experience gum disease – such as patients with diabetes.
We want all your visits to end with you smiling ear-to-ear, so our treatments are always customised to perfectly match your current and future needs, health and wellbeing.
What benefits are associated with preventative dentistry?
As the saying goes: an ounce of prevention is worth a pound of cure! Preventative dental treatments can help:
Lower the risk of developing serious dental problems later in life
Promote good oral hygiene habits
Allow for early identification of dental problems to minimise future treatments
Elevate your overall wellbeing by reducing dental problems related to chronic medical conditions such as diabetes, osteoporosis and certain cancers
Rejuvenate your teeth so you feel confident sharing your beautiful smile with the world
How can I make preventative dental care part of my daily life?
The secret to great preventative care is that it doesn't just happen in the office! You can do your part to prevent gum disease, decay and other oral and overall health issues by practising great
oral hygiene
at home. This includes brushing your teeth twice a day with fluoride toothpaste and a soft-bristled toothbrush, flossing once a day, enjoying a healthy diet and drinking plenty of water.
iSmile Studio in Balwyn is located at
1/92 Balwyn Rd.
Call us today on
(03) 9888 5677.
If you need support with any aspect of your oral health, we'd love to chat. Rest assured, we are here to listen and to understand. We are committed to taking the time to examine, diagnose and comprehensively plan your treatment, for an everlasting smile!