Continuing to manage your oral health throughout the COVID-19 crisis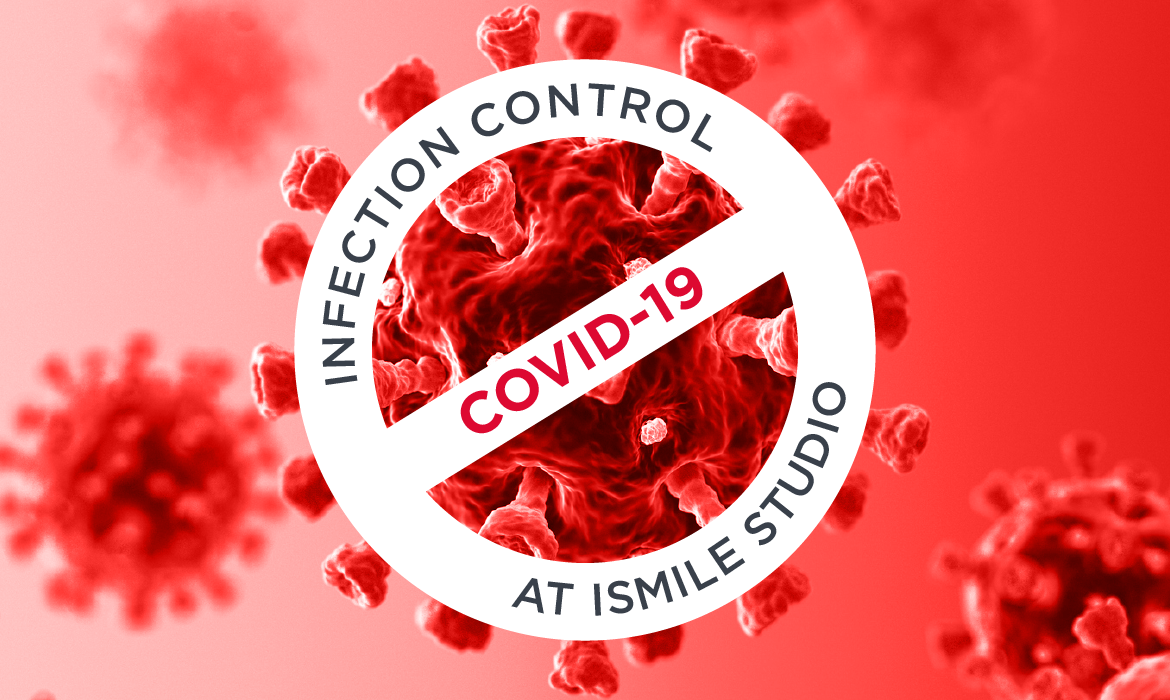 The first half of 2020 has been an unprecedented time. Throughout, iSmile Studio has remained committed to developing new approaches and processes that will enable us to continue delivering the highest quality dental care, now and into the future.
We have been listening to advice from the world's premier public health agencies, including the Centers for Disease Control and Prevention. Updates have come thick and fast, on what has often seemed like a daily basis! This has helped us keep pace with new developments relating to the virus itself, and the extent of spread amongst the community.
COVID-19 presents us with an existential crisis, where our ability to provide the full range of dental care services continues to vary depending on recommendations from the Australian Health Protection Principal Committee (AHPPC). While we are limited in what we can offer under current Stage 4 restrictions, we have chosen to remain open and continue offering support to you and your family, whether that's advice given over the phone, or emergency procedures on-site.
Going forward, every decision relating to the COVID-19 crisis will be made with the health and wellbeing of our patients and team in mind. As Australia and the rest of the world continues to work towards a return to 'business-as-usual', we adhere to the stringent infection control precautions laid down by the Infection Prevention and Control Practice Standard, and issued by the Australian Dental Association (ADA).
Infection control measures have always formed a vital aspect of the care provided at iSmile Studio. However, in light of the pandemic we felt it was important to revisit all safety protocols previously embedded into our culture, and explore ways of stepping them to ensure we remain extra vigilant.
The first measure we've worked into our new approach involves the assessment of patients to discover whether they meet any of the COVID-19 risk factors for infection transmission. As a result, our reception team thoroughly checks in with all patients via telephone to ensure their visit won't pose any risk. Once restrictions ease, in the event a patient is considered to be a risk we will continue to defer all non-urgent treatment until the risk is no longer seen to be present.
On arrival at the studio, all patients are encouraged to wash and sanitise their hands, and a temperature check is conducted.
In addition to these new patient screening processes, we have tightened our sterilisation protocols and created the new role of Sterilisation Technician, who takes responsibility for ensuring comprehensive and meticulous treatment of equipment before use.
And to further strengthen the safety of our patients and team, we have implemented appropriate social distancing measures (currently the only known COVID-19 countermeasure we have!) throughout the practice, as well as increasing ventilation.
In many ways, our pre-COVID-19 ethos placed us in a strong position to continue offering dental services, while simultaneously working towards mitigating the risk of the virus. For instance, we subscribe to something called 'slow dentistry'. This means we spend more time looking after the oral health of patients, and are committed to taking the slow steps needed to maximise patient understanding, participation, safety and wellbeing. It's an approach that has proven invaluable for maximising levels of care, reducing footfall in the studio, providing extra time for sterilisation, and consequently providing a safer environment for all.
As we continue to maintain physical distancing for the protection of ourselves and others, it has never been more important that we take steps to remain in communication with one another. And a global pandemic should not provide an excuse for letting your oral health slip!! We have therefore developed a suite of teledentistry services with consults, monitoring, examinations and presentations delivered virtually through Zoom.
We hope you've managed to embrace some of the positives this unexpected situation has brought. Having more time to spend at home with family has, of course, been one of the great plusses of lockdown. Perhaps you've managed to dedicate more time to healthy cooking, or pursued a new or neglected hobby such as gardening, reading or music. Whatever you've been doing to fill the time, we're looking forward to hearing about your experiences the next time you pay us a visit.
The situation with COVID-19 doesn't appear to be ending any time soon, and is something we are all going to have to learn to live with for the time being. As we move forward, we will closely monitor the ever-evolving COVID-19 situation, taking all relevant, official advice to help guarantee the safety of our patients and team. We will continue to problem solve and adapt our services, creating new standards of dental care, while sharing information and articles that will support your physical and mental wellbeing.
In many ways, the COVID-19 crisis has acted as a reminder that it's ok to slow down, and to approach all aspects of life in a calmer, more mindful and controlled way, and with our health prioritised above all else.
To finish, I just wanted to say a special thank you to all our clients for their continued support, patience and understanding during what has been a challenging time.
Stay safe and well, and please keep in touch!
Dr. Milla Duchovni