It's time to chalk and talk!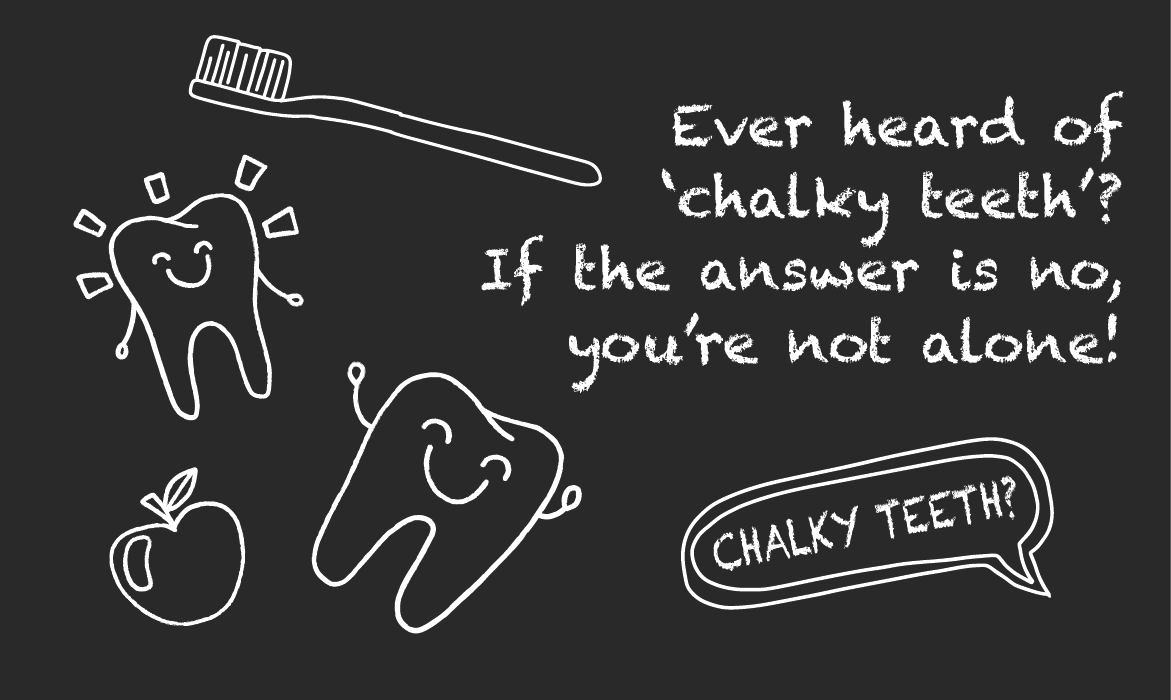 Ever heard of 'chalky teeth'? If the answer is no, you're not alone!
When we talk about 'chalky teeth' we are referring to a range of common dental issues that can put children's teeth at risk of serious decay. Simple steps can help prevent and manage these issues, yet there remains a widespread lack of awareness. For that reason, Victorian non-profit The D3 Group has committed to making a change, starting with an all-encompassing educational campaign.
iSmile Studio is supporting The D3 Group's push for improved understanding of chalky teeth, to support better health outcomes for our youngest clients. The initiative perfectly aligns with our passion for providing long-term support to every member of the family, and our mission to empower clients by sharing the latest information and insights.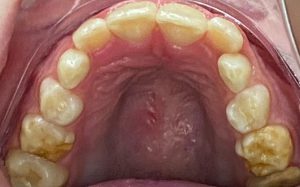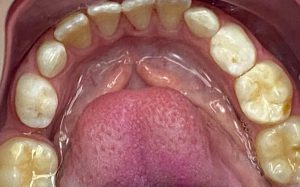 What are 'chalky teeth', and how do I recognise them?
The term 'chalky teeth' is used as a catch-all by dentists to describe teeth that haven't properly developed. This can be can be caused by issues with tooth formation inside the jaw, or external factors like pre-existing tooth decay, or the impact of an accidental knock.
Luckily, chalky teeth are easy to spot if you know what to look for. For instance, areas of discolouration on the surface of the tooth are a big giveaway. These might include spots that seem whiter than usual, or that appear crème, yellow or brown. In extreme cases the entire tooth surface can be impacted, and might appear shiny yet irregular, or contain extra pits and grooves.
These red flags indicate the tooth's surface enamel is malformed. As a result, the tooth isn't as strong as it should be, and can experience crumbling and decay, as well as leading to severe toothache.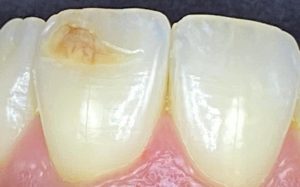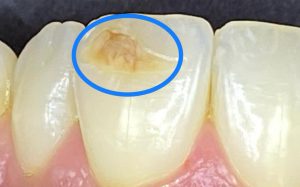 Why don't we hear more about chalky teeth?
This is an excellent question, and one that we should all be asking. Despite the high prevalence of chalky teeth amongst children globally, there are significant gaps in awareness around the causes, preventative measures, and warning signs.
This lack of understanding not only exists amongst the public but, rather surprisingly, amongst many healthcare professionals too! This is likely the result of an overwhelming lack of research, which has left many questions unanswered.
Introducing The D3 Group
Thanks to the commitment of The D3 Group, we could be set to enter a new era of knowledge and understanding when it comes to chalky teeth. The group is leading the charge to educate the public and healthcare sector, as well as to push for more research.
We are incredibly grateful to The D3 Group for taking on this important cause. It's a long overdue conversation, and at iSmile Studio we'll be doing everything we can to incorporate information about chalky teeth into our own communications. After all, awareness is vital if parents are to best support their children with the proper prevention and management strategies.
What can I do to protect my child from chalky teeth?
The old saying 'prevention is better than the cure' is particularly appropriate here. By working with your child to take preventative measures, they'll stand the best chance of completely avoiding the need for a cure.
There are two basic measures that will help limit your child's risk of chalky teeth:
effective brushing
a healthy diet, low in sugar and filled with healthy snacks
This advice should come as no surprise. We make these recommendations to all patients as a result of our belief in a whole-of-health or 'biological' approach to dentistry. Following them will help to stave off developmental issues in your child's teeth, while also instilling healthy habits that will last a lifetime.
Regular and thorough dental examinations are vital for early detection. If caught early, we can take steps to prevent chalky teeth from escalating into something more serious.
Our people have the skills and training required for the effective management of chalky teeth. We'll tailor a treatment plan to perfectly meet your child's needs and limit the adverse impact. The importance of early intervention can't be overstated, and could mean the difference between saving the affected tooth, or losing it altogether.
Through our support of The D3 Group, we have made it our priority to learn all there is to know about chalky teeth, and to share this knowledge with you. It's all part of our commitment to continued learning and improvement. So, if you have a question about chalky teeth, or any other dental matter, we're always happy to help!
Dr Milla Duchovni