Slow Dentistry | iSmile Studio
Find a smile that is a perfect expression of you!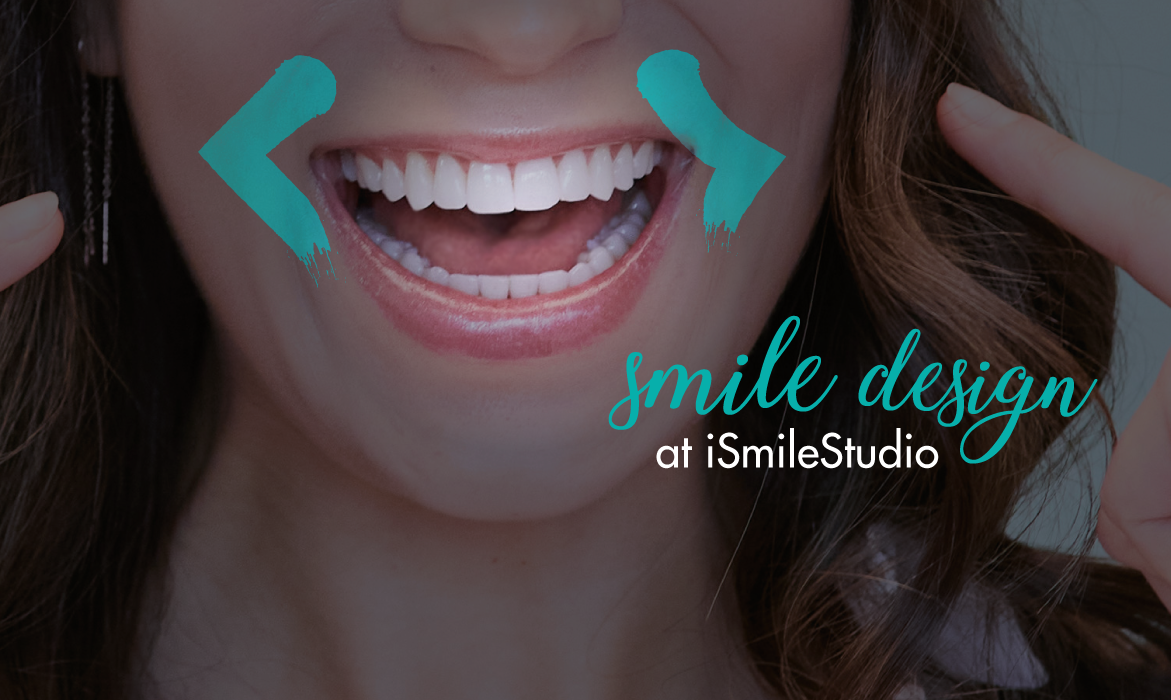 Let iSmile Studio design your smile and help write your new story! Discover how we're using the latest technology to unlock new possibilities, by allowing clients to try on their new smile for size.
The condition of your mouth impacts so many aspects of your life. Our team understands the vital effect of your general health on your oral health, and vice versa. We understand the way you feel about your smile can influence how you feel about yourself and, in turn, your confidence and emotional wellbeing.
We also understand the important role technology can play in creating a well-functioning mouth and building your best smile. Our steadfast commitment to keeping up with changing standards and new innovations in dental technology means we are continually researching and implementing the latest tools for improved care.
The team at iSmile Studio – as well as a growing number of dental experts around the world – are early adopters of what's known as Digital Smile Design (DSD). This innovation is the perfect fusion of dental expertise, technology and client collaboration. It represents a breakthrough in the use of digital applications in dentistry. And when combined with other techniques such as Invisalign®, it can offer a host of additional benefits that are sure to help release your inner smile!
A glowing smile powered by digital technology …
By enabling facially-driven smile design, DSD gives us the power to imagine! It leverages leading-edge scanning, measuring and image capturing technologies to map an exact 3D replication of your mouth and face.
By 'virtually' performing dental techniques and treatments, DSD can be used to help us understand and demonstrate how different types of procedure will impact the appearance of your face and smile. This facial analysis takes into account factors including symmetry and midline, to identify the treatment options that will help us design your new smile, and make your dreams come true!
Taking Invisalign® to the next level
Invisalign® braces move and straighten your teeth in tiny increments for both functional and aesthetic reasons. They work by using a system of hard plastic aligners, created using 3D scans of the mouth. While Invisalign® has always allowed us to see how teeth will look following treatment, the actual impact on the appearance of face has tended to remain a mystery … until now!
Visualise, visualise, visualise!
By embracing technological advancements like DSD and combining them with Invisalign® and other dental techniques, we have evolved our services. We have created new options to visualise, plan and execute treatments that will create a smile that perfectly fits your face. DSD enables a step-by-step approach that offers more accuracy than ever before, and is interested in how your smile appears in a selfie or the mirror on the wall, as well as the dental mirror.
What can I expect from the process?
Pop into iSmile Studio to discuss your dental goals.

By analysing your face, we will be able to design a new smile that's uniquely your own, and that enhances your appearance.

Using our 3D scanner, we'll generate images of your mouth and send them off to the Invisalign® Digital Design Center.

In collaboration with the Digital Design Center and Invisalign® design software, we will create a roadmap, detailing exactly how to make your perfect smile a reality. This will be presented as a movement simulation, providing a visual representation of what you can expect from every step in the process – from timeframe, to aesthetics, to functional improvements. Effectively, this simulation allows us to align treatment options with your goals.

As with all treatment provided at iSmile Studio, we take an individualised approach, with techniques chosen depending on your own specific circumstances. We'll consider exactly what kind of teeth are going to best complement your face. This might include any combination of veneers, whitening, bonding, contouring and/or gum plastics, to support the work of your Invisalign® braces.

This approach allows the perfect positioning of your teeth for your face and mouth, resulting in an irresistible smile as unique as you are!
This isn't a quick fix, nor is it a short-term solution. It's about taking the time and care necessary to build your smile from within. This well-paced, systematic approach goes hand-in-hand with our belief in the ethos of Slow Dentistry. It's a belief that hinges on creating an environment in which extra time is taken to identify and address the real issues impacting your oral health, the function of your mouth and, of course, your smile.
An ever-increasing number of clinics, dentists and hygienists globally are committed to taking the well-measured steps required for maximum client wellbeing and oral health outcomes. We recently made this commitment ourselves by becoming a proud member of the Slow Dentistry Global Network! You can read more about our commitment to Slow Dentistry by clicking here.
iSmile Studio is the culmination of our vision to raise the bar when it comes to excellence in dental care. Whether it's harnessing the latest technologies, or ensuring everything we do aligns with the principles of Slow Dentistry, we continue to be driven by a passion for providing you and your family with the very best, and helping you smile with confidence.
The combination of new innovations like DSD and existing approaches like Invisalign® represents a new era in dental care, and is the latest example of how we're working to most effectively facilitate your personal dental journey. It's a journey towards better health and greater confidence, where wellbeing is expressed in a smile that radiates wellness. We're delighted you've chosen to take this journey with us.
Dr. Milla Duchovni