Does Invisalign Work For Crowded Teeth?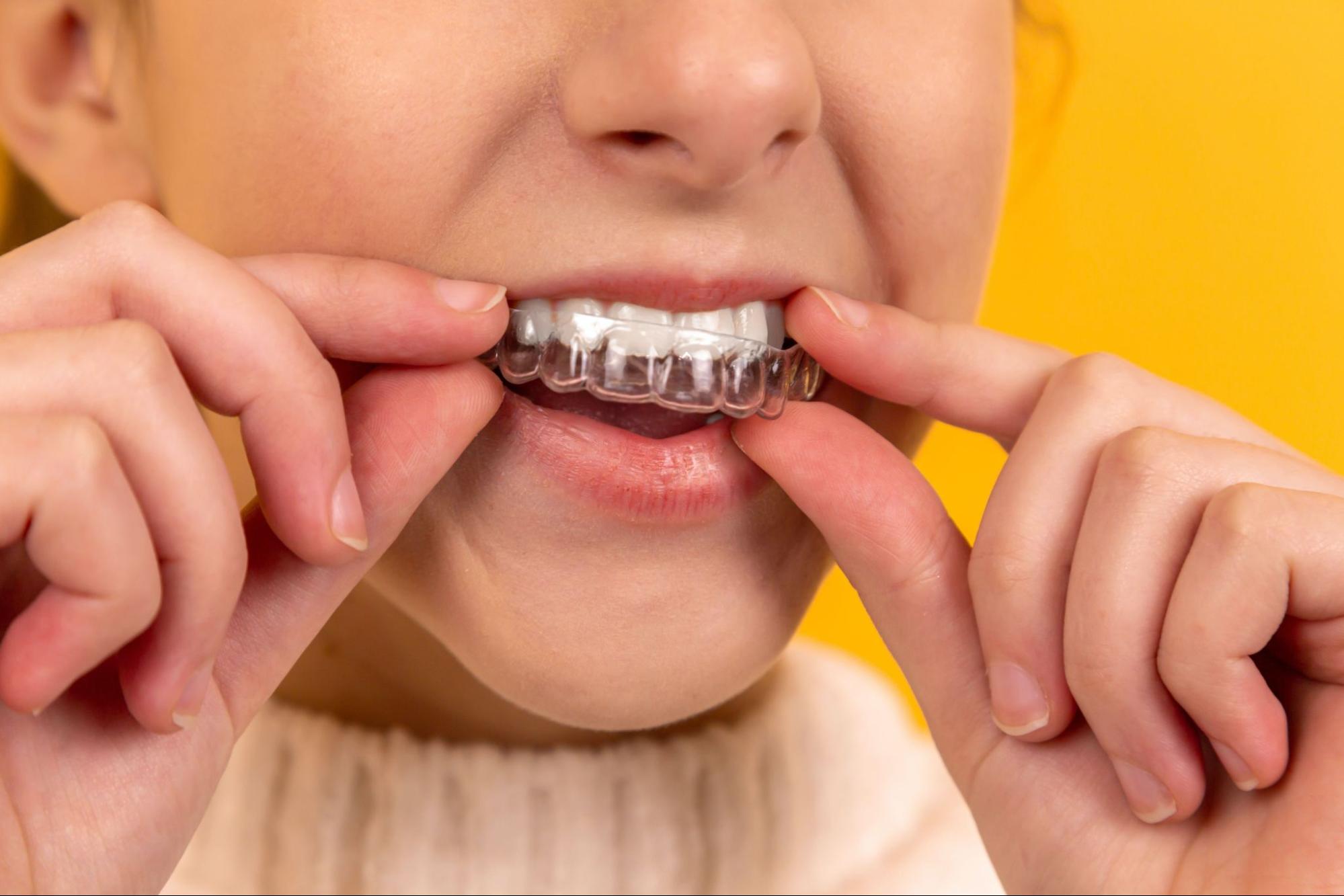 While braces are a great solution for correcting a number of orthodontic issues, the long-term commitment required to see results can be off-putting. Conversely, Invisalign uses clear plastic trays to correct the posture of teeth, making it a discreet and effective solution that is virtually undetectable while you receive treatment.
So, does Invisalign work for crowded teeth? In this article, we'll break down the answer to that question. 
Can Invisalign fix crowded teeth?
If overcrowding has made your teeth less straight over time, Invisalign can be a great way to correct the issue. In the process of fitting you for Invisalign, your dental healthcare specialist will take digital scans of your mouth to create a unique series of plastic trays that gradually shift the position of your teeth to correct a number of issues. If you have overcrowding, a gap or misaligned teeth, Invisalign can work to fix these problems, straighten your teeth and give you a more even smile. 
Why Invisalign works on overcrowded smiles
With the Invisalign system, a series of gradually adjusted plastic trays allow your smile to be subtly corrected over time. For anyone with overcrowded teeth and good oral hygiene, this incremental process can be a great option as it allows for some crooked teeth to be moved out of the way while others fit more evenly across your bite. 
Is Invisalign good for crowded teeth in adults?
Depending on a range of factors, some adults with crooked teeth may not be suitable candidates for Invisalign. In general, though, the 6 to 8-week timeframe for Invisalign plates combined with its subtle, almost invisible presence makes it an excellent option for adults who want to correct their smile without missing a beat in their daily lives. 
There are a number of benefits to receiving Invisalign treatment;
It can prevent dental damage down the track — By choosing to correct an overcrowded bite, you can make sure that your teeth aren't pushing against each other unnaturally or creating gaps. This can help avoid cavities and other infections as you age.
It gives you a beautiful, professional smile — Undetectable during the treatment and with great results afterwards, Invisalign helps you to maintain your professional appearance while at work and gives you a smile you can feel confident in.
It can ease jaw tension and pain — Teeth overcrowding is not just about the aesthetic of your smile but also about your dental health. Teeth overcrowding can cause strain on your jaw and make it difficult to clean your teeth and maintain good oral hygiene. Correcting their position will make it easier for you to maintain a healthy smile.
It can make you fall in love with your smile — Perhaps best of all, Invisalign for crowded teeth can give you a smile you've always wanted. By choosing to correct your teeth, you'll feel more confident during presentations and in photographs. 
How iSmile Studio can help you smile with confidence again
With individualised treatment plans and a genuine passion for putting a smile back on your face, iSmile Studios can help you with all of your dental care needs. Our team specialise in orthodontic solutions, including Invisalign systems for an undetectable smile correction. Our skilled and forward-thinking professionals are trained in providing holistic oral health care, from general dentistry to perfecting your smile and everything in between. Talk to us today about getting your smile back on track with Invisalign for crowded teeth.